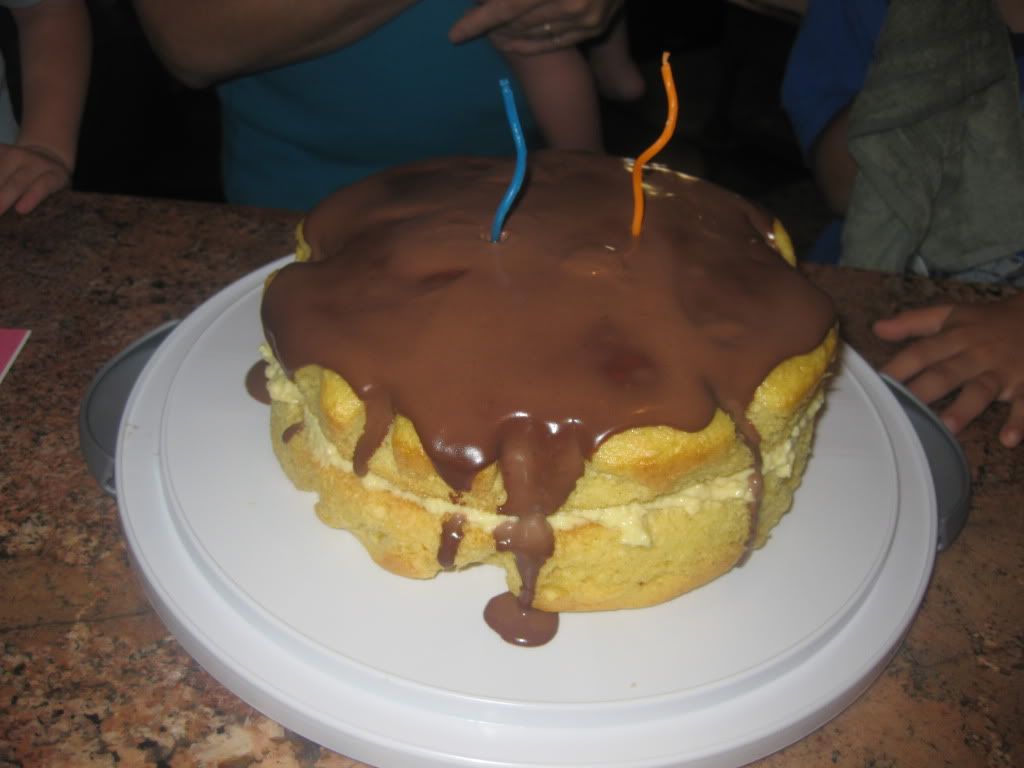 This weekend we had a double birthday party for my mom and my little Scarlett. Scarlett turned 1 and my mom turned the other cheek :) And I made the cake! You see my mom and both of my grandparents are diabetic so I try to cater to their sugar needs. And since my mom's favorite cake is a Boston Cream Pie (I'm still not clear on whether it's a cake or a pie), I made an ALMOST sugar free version of it. And I think it turned out pretty well! I didn't get one complaint.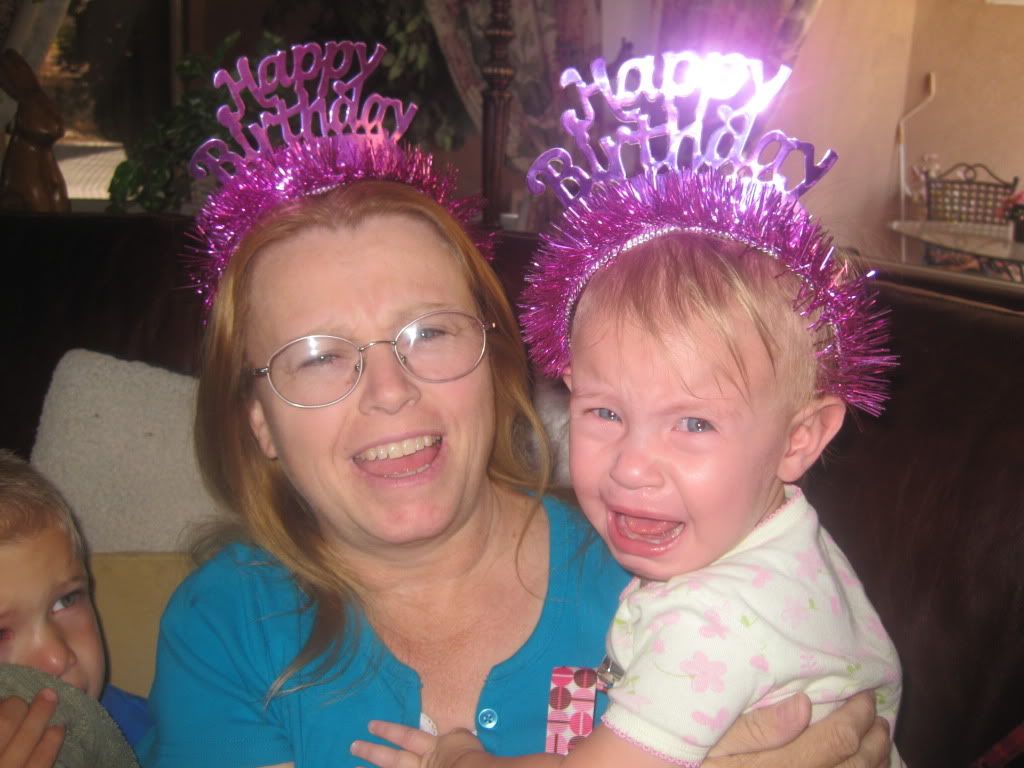 The birthday girls had fun :)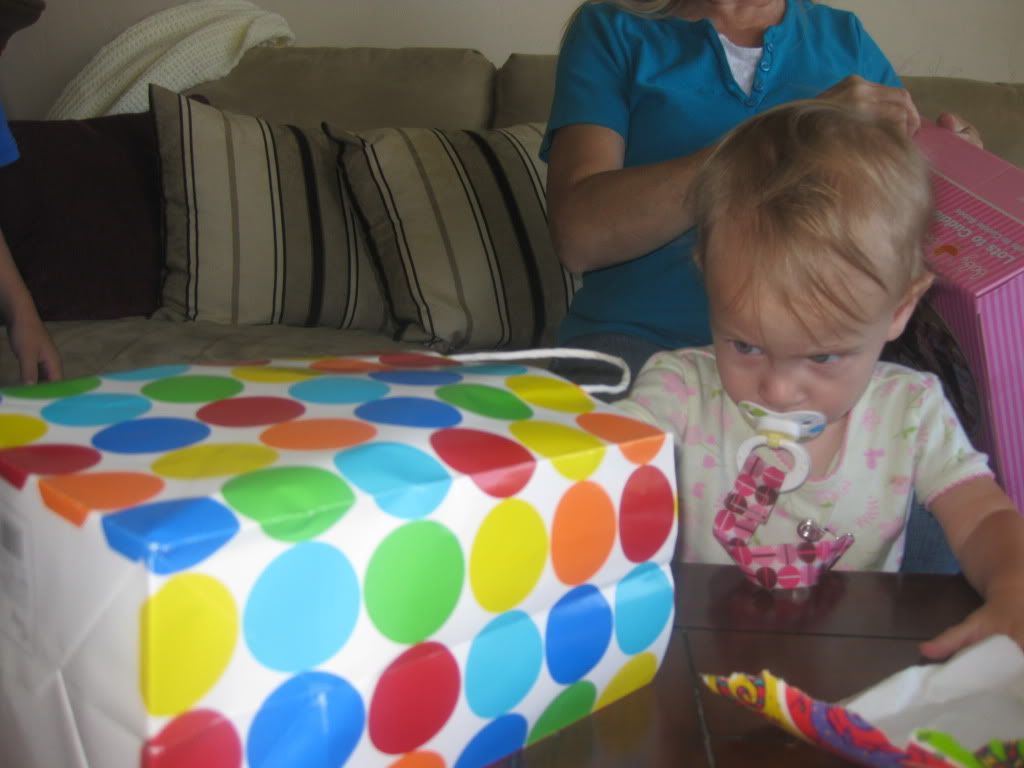 Scarlett inspected each present with care.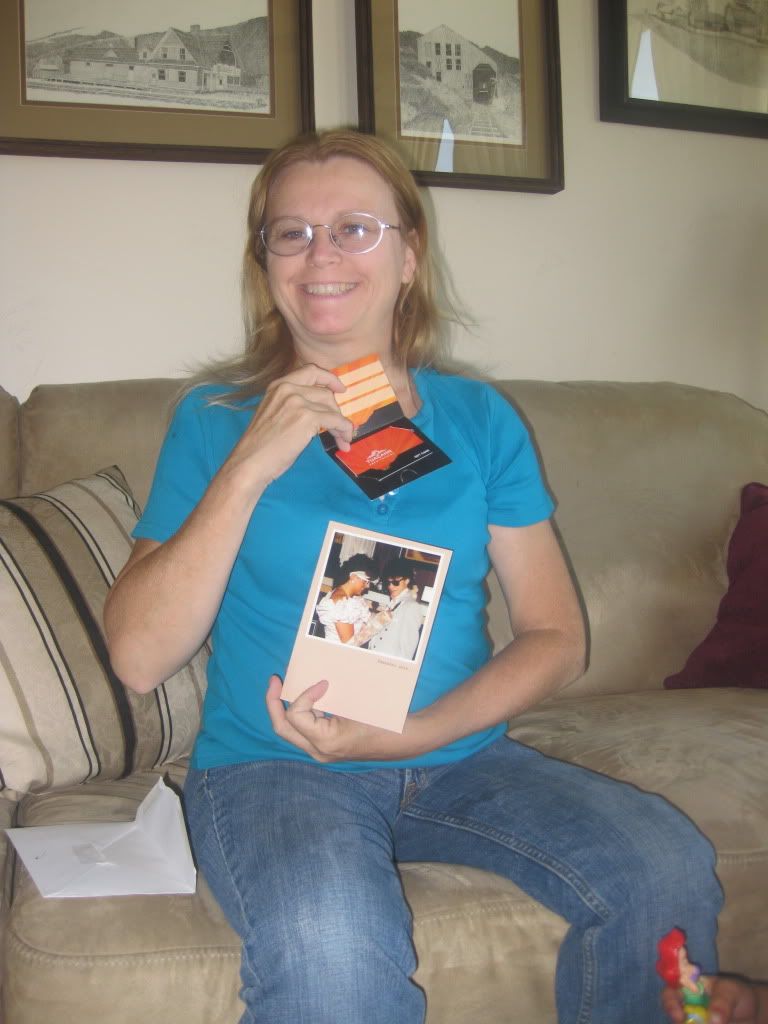 Mom was pleased with her birthday present from all of her children!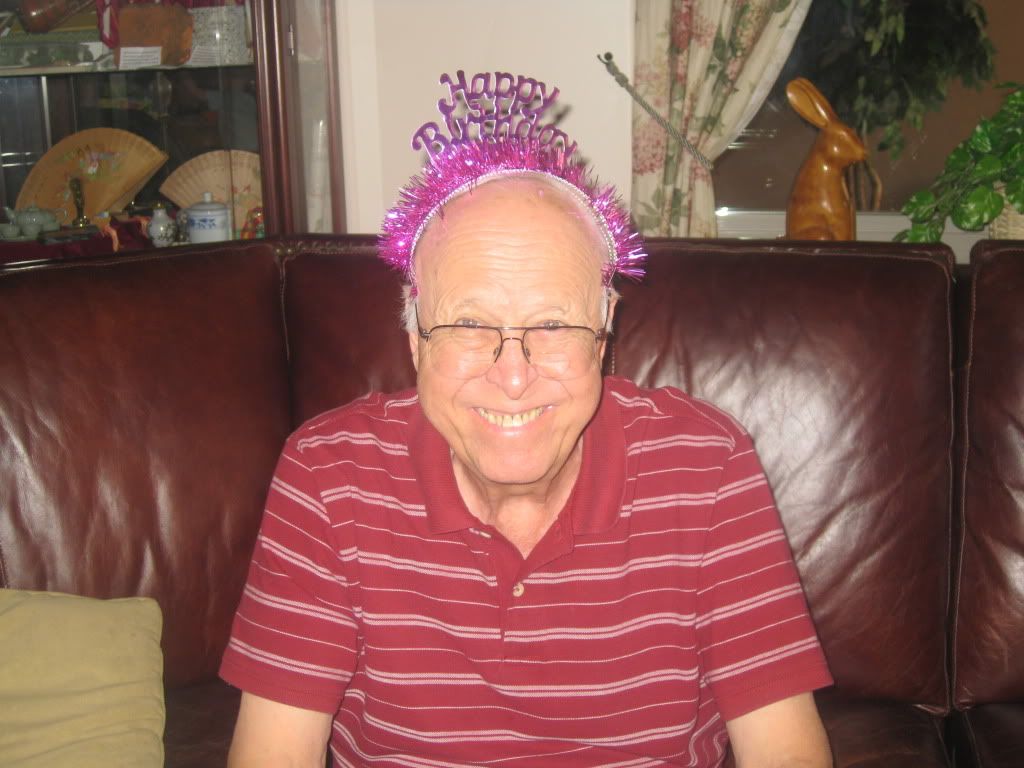 Grandpa may have had a little TOO much fun.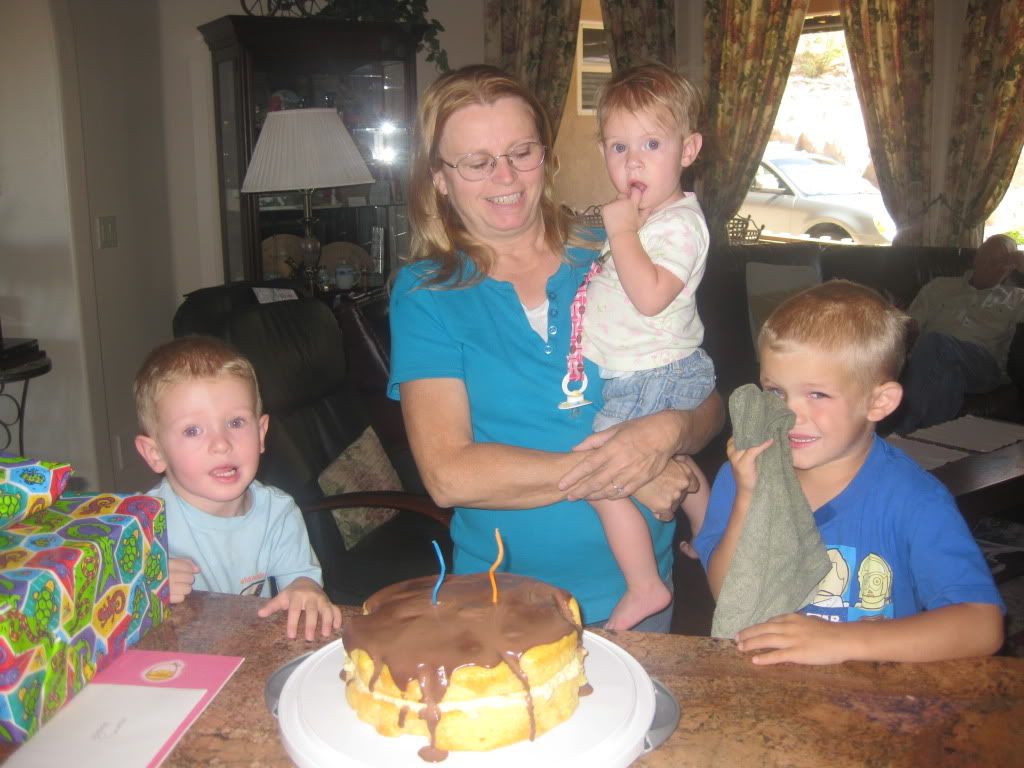 And now back to the cake. I found a recipe for a diabetic friendly Boston Cream Pie on
Group Recipes
and set to work. Now I did go a short cut route for the actual cake part. It gives a recipe to go the homemade route, but I opted to make a sugar free yellow cake mix instead. But if you're feeling ambitious please go ahead!
Cake:

shopping list

1 3/4 cups sifted

cake flour

shopping list

1/2 cup Splenda (

sugar

Blend for Baking)

shopping list

2 teaspoons

baking powder

shopping list

1/2 teaspoon

salt

shopping list

1/3 cup

butter

, softened

shopping list

2 large

eggs

, lightly beaten

shopping list

1/3 cup 1%

low-fat milk

shopping list

1 teaspoon

vanilla extract

shopping list
Custard:
1 tablespoon Splenda (

sugar

Blend for Baking)
1 1/2 tablespoons

cornstarch

1/8 teaspoon

salt

1 cup 1%

low-fat milk

2

egg yolks

, lightly beaten
1/2 teaspoon

vanilla extract



Glaze:

6 tablespoons

whipping cream

4 (1 ounce) squares

semisweet chocolate

, finely chopped(you can get sugar free semi-sweet chocolate chips)



Cake Directions:
Preheat oven to 350 degrees F.
Lightly grease and flour 2 (8-inch) cake pans. Set aside.
Combine flour, Splenda, baking powder, and salt in a large mixing bowl.
Cut butter into flour mixture with a fork or a pastry blender until crumbly. (This procedure may be done with a mixer at the lowest speed. Cover mixing bowl with a clean tea towel to prevent spattering).
Combine eggs, milk, and vanilla in a small mixing bowl; add 1/3 of the egg mixture to flour mixture.
Beat at low speed of an electric mixer until blended.
Beat at medium speed for 30 seconds or until batter is smooth, stopping to scrape down sides of bowl.
Repeat procedure 2 times.
Spoon batter evenly into prepared pans.
Bake for 15 minutes, or until a wooden pick inserted in center comes out clean.
Cool in pans on wire racks 10 minutes; remove from pans, and cool on wire racks.
Spread custard filling between layers.
Spread Chocolate Glaze over top.


Custard Directions:
Combine Splenda, cornstarch, and salt in a heavy saucepan, mixing well.
Gradually whisk milk into Splenda mixture.
Cook over medium heat, whisking constantly, until thickened and bubbly.
Remove from heat.
Beat egg yolks until thick and pale.
Gradually whisk 1/2 cup of hot custard mixture into yolks; return to remaining hot custard mixture, whisking constantly.
Cook over medium heat for 1 minute or until mixture comes to a boil, whisking constantly. Remove from heat; stir in vanilla.
Cover with plastic wrap, gently pressing on filling.
Cool slightly.


Glaze Directions:
Heat whipping cream in a small saucepan until cream is thoroughly warmed; stir in chocolate.
Cook over low heat, stirring constantly, until chocolate melts.
This is a great recipe to try! I was a little intimidated in making the custard, but it was easier than I thought it would be. Good luck!