If you're anything like me you are being hit with a wave of depression because most of your favorite shows are on hiatus for the next few months! Grey's Anatomy left me devastated, shocked, and a little pissed off. Hart of Dixie left my heart in a twist. And even though I haven't seen the final episode of Revenge yet my stomach is in knots!
So what will we do for the next few months?!?!?! I have the answer for you right here. Someone somewhere has finally figured out that people want new tv episodes over the summer too. So here is a list of shows that I think will help us all through the coming months.
Shows I already love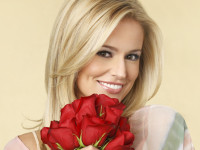 "The Bachelorette" 90-minute Season 8 premiere
Mon., May 14, 9:30 p.m. ET on ABC
It's single mom
Emily Maynard's turn to date a bunch of men
, go on fabulous dates and hopefully, find everlasting love ... or at least someone to propose to and then break up with.
"White Collar" Season 4 premiere
Tues., July 10 at 9 p.m. ET on USA
With a sunny new locale to kick things off (they shot in Puerto Rico), "Smallville" and "V" alum Laura Vandervoort joining the cast, likely as a new love interest for Neal (Matt Bomer), and Mekhi Phifer stopping by to play a federal agent,
this season sounds especially steamy
.
"Leverage" Season 5 premiere
Sun., July 15, 8 p.m. ET on TNT
There are plenty of cop shows on TV, but for those who like to see things from the thieves' perspectives, this show sets up new heists each week.
Show's I've never seen but have been told I should,
OR the description makes me want to watch it.
"Sherlock" Season 2 premiere
Sun., May 6, 9 p.m. ET on PBS
This sleek
BBC update on the classic tales of Sherlock Holmes
was nominated for an Emmy and won the BAFTA Award for Best Drama Series -- and for good reason. If you missed Season 1, it's easy to catch up: The
three 90-minute episodes are streaming on Netflix
.
"Franklin & Bash" Season 2 premiere
Tues., June 5, 10 p.m. ET on TNT
We're not sure we'd actually hire Franklin and Bash to defend us, but that doesn't mean we wouldn't have fun watching them try.
"Perception" series premiere
Mon., July 9, 10 p.m. ET on TNT
Everything isn't always what it seems, and this new drama proves that one man's perception is another man's truth ... and possibly another man's hallucination. Eric McCormack returns to TV as Dr. Daniel Pierce, a slightly unhinged professor and neuroscientist who helps the FBI out with tough cases.
"Trust Us With Your Life" series premiere
Tues., July 10, 9 p.m. ET on ABC
Improv is back on TV with this new show, from the creators of "Whose Line Is It Anyway?," hosted by Fred Willard. Celebrities like Ricky Gervais and Florence Henderson tell funny life stories while the cast of improvisers reenacts them.
So before you start looking for those anti-depressants remember that there are other options out there! Thank you Huffington Post for the info, they listed a lot of other shows if you're interested check them out HERE. Does anyone know of any other cool shows I could watch this summer?